We are proud to be an Authorized Foremost Insurance Agent in Washington.
Call (509) 783-5600 or come in to one of our offices in Kennewick, Pasco, & Yakima for Washington Foremost insurance quote.
---
Coverage available for older Mobile Homes too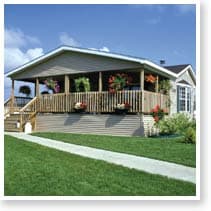 Foremost is known as the premier provider of specialized insurance for mobile homes and manufactured homes. No matter if your home is new or old, paid for or not, we can help you understand the coverages available and provide you with the coverage you want at a price you can afford.
Foremost insures almost every kind of mobile home and manufactured home on the market today – Single and multi-section, any age, owner-occupied, rental and seasonal, tenant, homes in parks or on private land. There is no limit on the mobile home's value, size or make. Foremost will insure all of the following:
High-, Mid-, and Low-value manufactured homes
New and old mobile homes
Owner-occupied mobile homes
Rental mobile homes
Seasonal mobile homes
Commercial mobile homes
Mobile homes on private property
Mobile homes located in a park
Even customized mobile homes
---
Foremost Motor Home, Travel Trailer, and Fifth-Wheel Insurance
RV insurance for vacation and for full-timers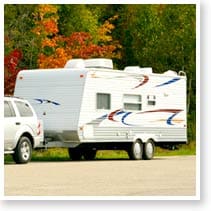 Foremost Insurance offers specialized policies for all types of motor homes, travel trailers, and fifth-wheels. Foremost can insure Class A, B and C motor homes, and all types of personal-use RVs including luxury motor coaches and vintage motor homes. Coverage also available for motor homes used as full-time residences. Foremost can insure all conventional travel trailers including camping trailers, truck-mounted trailers and fifth-wheels. Coverage also available for stationary travel trailers and utility trailers designed to haul motorcycles, ATVs and other toys or animals.
Including:
High and Low value units
Older trailers
Park models
Tent campers
Stationary trailers
Class A, B, and C rigs
Full timers
---
Foremost Specialty Homeowners Insurance
Including Dwelling Fire policies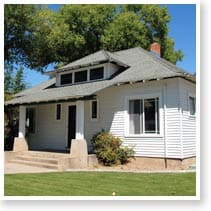 Foremost Dwelling Fire and Specialty Homeowners programs are a solution for landlord, vacant, vacation rental, seasonal and primary homes. Through Foremost we also can offer offer Renters insurance for tenants of site-built homes, condominiums or apartments, and Condominium insurance for owner-occupied, landlord and vacant condos. Foremast's broad underwriting accepts a wide range of homes that may not qualify with other carriers all the way up to standard and preferred homes. Foremast's specialty dwelling line covers:
Landlord properties (up to 4 units)
Older and lower-value homes
Homes with minor cosmetic problems
Homes with a market value below replacement cost
Rental and vacant homes
Customers with credit and/or loss problems
---
Foremost Motorcycle Insurance
Including insurance for Off-Road Vehicles (ATV)
The Foremost Motorcycle program offers coverage for custom or classic motorcycles, touring bikes, sport bikes, cruisers, trike conversions, imports, scooters and for low speed vehicles, such as neighborhood electric vehicles and golf carts. Foremost also has coverage available for off-road vehicles such as dirt bikes, dune buggies, golf carts, ATVs (3-, 4- and 6-wheel) and unlicensed neighborhood electric vehicles. Foremost offers insurance programs for a variety of motorcycles and off-road vehicles:
Touring bikes
Sport bikes
Cruisers
Trike conversions
Custom and classic cycles
Dirt bikes
Dune buggies
Golf carts
ATVs (3-, 4- and 6-wheel)
---
Foremost Snowmobile Insurance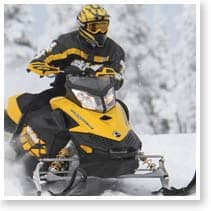 Foremost offers coverage for many popular snowmobile makes and models, including both standard and high-performance sleds. Foremost insures a variety of snowmobiles, including:
Most makes and models
High-performance sleds
Optional Equipment Coverage
Helmet & Safety Apparel Coverage
Passenger Coverage
Multi-Unit Discount
---
Foremost Boat Insurance
Including insurance for Personal Watercraft & JetSki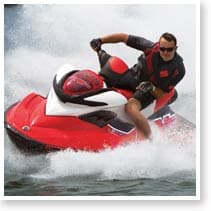 Foremost's personal watercraft program is for watercraft carrying one, two, three or more people that can be stood on or straddled. Personal Watercraft are often referred to by their brand names such as Jet Ski®, Wave Runner® or Sea Doo®.
Foremost Insurance also offers a Family Boaters program that covers:
Bass boats
Bow riders
Cabin cruisers
Catamarans
Day sailers
Deck boats
Fishing boats
Sailboats
High-performance
Jet boats
Pontoon boats
Runabouts
Flats boats
Canoes
Kayaks
---
Foremost Collectible Auto Insurance
Coverage for your Classic Car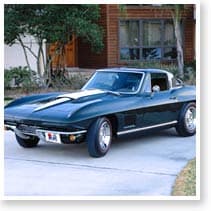 Collectible Autos aren't for everyday driving – they're for the hobbyist. A Collectible Auto is used mainly for exhibitions, club activities, parades and other functions of public interest. Here are some examples:
Antiques
Muscle cars
Customs
Exotics
Classics
Hot rods
Modifieds
Sports cars
Kit Cars
Replicas
---
About the company
The Foremost® Insurance Group has been leading the industry in specialty lines insurance since 1952. They are a single source provider for your insurance requests, with flexible payment plans and numerous discounts. Every Foremost policy includes specialized claim service with 24/7 access and award-winning, distinctive service. Today they offer a superior suite of Personal Lines Insurance and Auto Insurance (branded Bristol West Auto). Foremost is focused on you and commits to providing A Better Insurance Experience® to all customers.
Washington State Foremost Insurance Agent
Do you live in Washington State? Call us at (509)783-5600 to find out more regarding Foremost Insurance Products and get a quote.