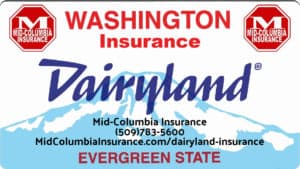 As a Dairyland Insurance Agent in Washington State, we know you have many choices for auto insurance. We'll help you understand your auto insurance coverage and options.
Here are some examples of why Dairyland is a good fit for you:
Dairyland's 30 years of an A+ AM Best Rating means they will always be there for you.
A strong foundation of more than 60 years of auto experience means you can count on Dairyland to follow through.
Keep your hard-earned rates with bill reminders and easy policy restarts.
Broadform and Named Non-Owner policies are available for affordable coverage alternatives.
Electronic filing of SR22s for quick, reliable service.
Dedicated, bilingual Claims and Customer Care support teams so you can get fast access to the answers you need.
Dairyland has a strong foundation of stability, value, and stellar customer service to help protect you with cheap insurance from a provider who understands you and where you're going. Low-cost insurance along with quality coverage selections, money-saving discounts, low down payments, pay-as-you-go plans, SR22s, and outstanding customer service.
Dairyland Broad Form Car Insurance
Dairyland SR22 Insurance
Lost your license? Get it back!
Preferred motorcycle coverage for the careful bike rider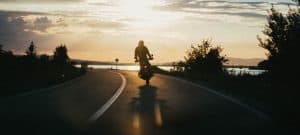 Motorcycles come in all shapes and sizes: cruisers, choppers, sport cycles, touring bikes, dirt bikes, scooters, and mopeds are only some of the motorcycle types we can insure through Dairyland.
Do you own a couple of bikes but are the only rider? You can only ride one at a time. Tired of paying for 2, 3, or more bikes to be covered? Broad Form Motorcycle Insurance is the solution.
Needing to just "Get Legal" since Washington state now requires motorcycles riders to have insurance? Broad Form Motorcycle Insurance is the solution.
Broad Form Motorcycle Insurance provides you, the named insured, liability coverage while driving both owned and non-owned motorcycles.
Dairyland Off-Road Vehicle Insurance
When off-road adventures call, don't let a lack of insurance stand in your way. Dairyland offers reliable coverages and convenient claims services you need to help protect you, your family, and your off-road vehicles.
Dairyland offers many discount options to help you save on your off-road insurance. ATV/UTV, dirt bike, snowmobile, motorcycle, or moped/scooter. Contact Mid-Columbia Insurance to see the specific discounts you can qualify for or cut to the chase and get a free insurance quote to see how much you can save.
Whether you ride your snowmobile frequently or simply on the weekends, you want to make sure you and your sled are protected if an accident occurs, whether you crash into something or fall through the ice. You can be sure that Dairyland Snowmobile Insurance provides top-notch protection at an affordable price because the policy was developed with snowmobile enthusiasts in mind.
About The Company
Dairyland Insurance Company was founded in 1953 and is a member company of Sentry Insurance. It is rated A+ (Excellent) by AMBest
Mid-Columbia Insurance – Your Trusted Dairyland Insurance Agent
Call Mid-Columbia Insurance at (509)783-5600 regarding Dairyland Insurance products and for quotes in Washington state.