Washington BroadForm Insurance is Drivers License Insurance [FAQ]
BroadForm Insurance Allows You To Insure Your Drivers License!
BroadForm Insurance is an insurance policy that covers you to drive most any car and is an inexpensive way you can meet the Washington state liability insurance requirements to drive legally.
What if you could drive legal for less? You can! Call today to get a Broad Form Insurance Quote.
A broadform insurance policy does have some limitations, which are described below. But it remains an inexpensive car insurance option if you just need liability insurance coverage. And best of all, instant proof of insurance can be emailed to you immediately!
Can You Get Drivers License Insurance?
Yes, drivers license insurance (aka broadform insurance) insures you to drive almost any car instead of insuring specific cars. A drivers license insurance policy is officially called a Broad Form Insurance Policy. It provides coverage for any personal use vehicle, owned or non-owned, that fits within the definitions of the policy. For example, if you were to borrow your friend's uninsured car, you would be insured. Your broad form insurance policy will not protect the person who lent you their vehicle.
So, whether you own a car or not, you can insure your drivers license and be insured to drive any car!
Request a BroadForm Auto Quote
"*" indicates required fields
Disclaimer: By requesting a quote, I am providing my express written consent to Mid-Columbia Insurance to work up an insurance quote for me and to contact me by phone, text message, and email at the phone number and email address provided. Additionally, I acknowledge that I have read, understood, and agree to Mid-Columbia Insurance's Privacy Policy.
Can I Get BroadForm Insurance Near Me?
Yes, Mid-Columbia Insurance offers broad form insurance "near me" if you live anywhere in Washington. You are only one call away from getting your drivers license insured today! We help clients in every city of Washington get the insurance they want at a price they can afford. Get your quote over the phone and sign your application by email. Quick Quotes and Fast Coverage.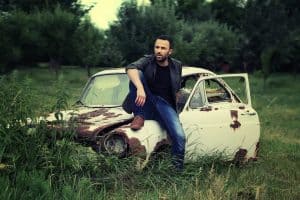 Is BroadForm Insurance Inexpensive Car Insurance?
Yes, Broad Form Insurance provides liability coverage for you, the listed driver, when you are driving an owned or non-owned private passenger vehicle for personal use. In other words, if your hands are on the steering wheel when the accident happens, your Broad Form Insurance will cover you.
BroadForm Insurance Coverage – Drive legal for less.
Pay the same low price whether you own one car or many.
Insure Your Drivers License Instead of Your Cars.
You don't own a car but you want to get insurance.
You frequently borrow cars.
Broad Form coverage is available with or without an SR22 filing.
You want SR-22 insurance separate from your preferred insurance company.
Liability Insurance While Driving Any Owned or Borrowed Vehicles
Your regular policy covers you when driving the cars specifically listed on the policy. BroadForm Insurance covers any private passenger car you own or borrow while you are driving.
Doesn't matter if you own 0, 1, or 12 cars. And your rate does not change if you buy another car because vehicles are not listed on your policy.
A regular car insurance policy covers you when you borrow someone else's car but only if the borrowed vehicle is not available for your regular use. A Broad Form Insurance does not have this restriction. So, if you borrow a car frequently or it is parked at your address, then your regular car insurance coverage will not transfer to the borrowed car unless that car is listed on your policy.
Satisfies Washington State Liability Requirements
You can avoid unnecessary tickets for driving without insurance. If you have ever considered driving without insurance, think again. In Washington state, driving without insurance can get you a hefty fine of $550. Get legal for less today.
BroadForm Insurance satisfies Washington state's liability requirement, covering damages you may cause while driving an owned or borrowed car.
Is Broad Form cheaper?
Broadform can be used as a bare-bones, cheap option for a driver to drive legally and meet Washington state's minimum liability requirements. Because you are the only one covered to drive, the company does not have to worry about paying for an accident if you happen to lend your car to someone. The rates for a broadform policy are, therefor, usually cheaper than a regular, single car, policy.
If you want to protect your passengers and yourself, Uninsured Motorist and Personal Injury Protection (PIP) Medical can also be added to a broadform policy (just like a regular policy).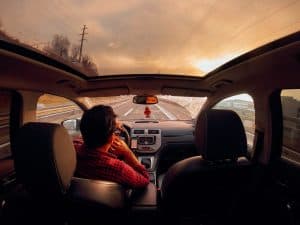 What are the Drawbacks of BroadForm Policies?
A Broad Form policy does have some limitations which need to be considered:
You are not covered if someone else drives your vehicle. Your broadform policy will not cover any damages they do even if you, as the owner of the vehicle, are held responsible for the damages.
You are not covered while driving a motorcycle, motor home, moving van, or motor scooter.
You are not covered when the motor vehicle is being used in any type of business or commercial occupation.
You are not covered when the motor vehicle is being driven in any racing, demolition or stunting contest or activity.
Comprehensive and Collision aka "Full Coverage" cannot be added.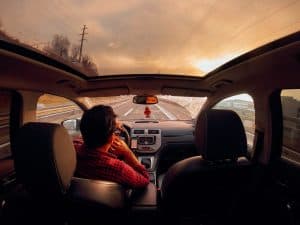 What is Different About a Broad Form Policy?
The main difference between a BroadForm and a regular car insurance policy is that the Broad Form policy only is in effect when you, the person whose name in on the insurance policy, is driving.
The other difference is that you do not have to keep the insurance company updated with which cars you want to be insured.
Are Motorcycles, RVs, or Business Use Vehicles Covered on BroadForm Policy?
Motorcycles, RVs, and business use vehicles are not covered by a broad form auto insurance policy since it only covers regular passenger-type cars and pickups for personal use. If you are driving a car for business use, you will need commercial vehicle insurance. Any motorcycles, motorhomes, etc would also need a separate insurance policy.
We do offer a Broad Form Motorcycle Policy that covers any and all motorcycles that you might drive.
Are SR22s Available on a BroadForm?
SR22s can be added to a broad form because a broadform policy satisfies Washington state's statutory car insurance requirements. Therefore an SR22 filing can be added to a broad form policy so that you can get your license unsuspended.
If you have vehicles insured by a preferred insurance company and want to avoid getting canceled or having your rate increase if they find out you need an SR-22 endorsement, you can purchase BroadForm SR22 insurance and keep it separate from your current preferred insurance.
Is Broad Form Auto Insurance a Suitable Option for You?
You will need to take all of this into account so that you can make the best-informed decision.
A broadform policy may be a good fit for you if:
You do not own a vehicle but still want insurance.
You borrow vehicles frequently and want to be certain you are covered.
You own multiple cars and no one else ever drives them.
You need an SR22 but do not own a vehicle.
You need an SR22 but don't want to tell your preferred insurance company.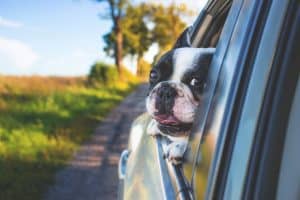 How to Get the Best Deal on BroadForm Insurance?
Like all other types of car insurance coverage your rate depends on risk factors such as your age and driving record. Each company weights these factors differently so it is important to shop around to find the company that "likes you" the most.
Luckily we can do the work for you, getting a BroadForm quote from each of the companies and giving you the choice of picking the company that offers the best payment plan for you.
If you are interested in getting a broad form insurance policy or just want a quote, call us or fill out the quote request form. One of our licensed insurance professionals will be glad to answer any questions you have and find you a great rate.
Small Print: This is just a summary of broadform named operator coverage. For a complete detail of all policy terms, conditions, coverages, and exclusions, please speak to a licensed insurance agent and refer to your policy and the broad form named operator endorsement.


You will not regret calling Mid Columbia Ins. They work with numerous agencies to find the best rate for you and your needs. Never any judgement for situations your in or financial restrictions. My agent is Daisy and she is always there for me with fast and quality service!


Efficient, professional, friendly and kindly willing to work to find a way to make things work… Teen drivers, how policies in this state differ, nuances in personal property coverage for the home, and more!… Kyle was happy to make the effort to earn my business. I was with State Farm for well over 20 years but their coverage is no longer the same. Thanks to Kyle, I'm more than content with the change.


Estevan was very helpful in getting me a rate that was half of what I was paying before. Thank you for your help and I look forward to working more with your office.