Broad Form Motorcycle Insurance for One Rider with Multiple Bikes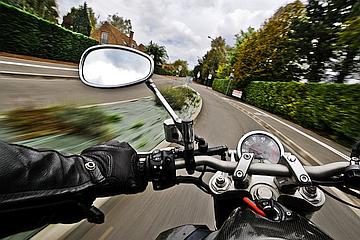 You own a couple bikes but can only ride one at a time. Tired of paying for 2, 3, or more bikes to be covered? Mid-Columbia Insurance has a solution!
Do you need to just "Get Legal" because Washington state now requires motorcycles riders to have insurance? We have a solution!
We offer a Broad Form Motorcycle Insurance policy through Dairyland . This policy provides you, the named insured, liability coverage while driving both owned and non-owned motorcycles.
Getting a quote is fast and easy! Take advantage of this versatile policy today.
Regular
Broad Form Insurance in Washington state
only covers passenger vehicles (non-business use cars and pickups) and excludes coverage for motorcycles. The Motorcycle Broad Form policy is very similar except that it covers the same kind of bikes you could insure on a
Motorcycle Insurance policy in Washington
.
Motorcycle Broad Form Insurance is ideal for a cycle riders who:
own multiple bikes – you can save money by covering yourself on a variety of motorcycles.
only needs Liability Coverage – great for older motorcycles that are not financed.
only needs coverage for a single rider – Dairyland Cycle Broad Form covers only while you, the Named Insured, is driving.
does not own a motorcycle, but borrows or rents bikes – Dairyland Motorcycle BroadForm does not require you own the bike.
frequently changes bikes – Automatically covered for liability without needing to add the bike to the policy.
If you answer Yes to these 3 questions, then Broad Form Motorcycle Insurance might just be right for you:
Do you own or ride multiple motorcycles?
Are you the only one who ever rides them?
Don't need "full coverage" on any of them?
Request A Broad Form Motorcycle Quote
"*" indicates required fields
Disclaimer: By requesting a quote, I am providing my express written consent to Mid-Columbia Insurance to work up an insurance quote for me and to contact me by phone, text message, and email at the phone number and email address provided. Additionally, I acknowledge that I have read, understood, and agree to Mid-Columbia Insurance's Privacy Policy.
BroadForm Motorcycle Frequently Asked Questions [FAQ]
Will Broad Form Cycle Insurance satisfy Washington state's motorcycle insurance law?
Yes, Motorcyle Broad Form is an inexpensive way to satisfy Washington state's requirement that all riders carry insurance.
Can I rides someone else's motorcycle?
Yes, If you ride someone else's motorcycle your broad form motorcycle insurance will cover you if you are at fault in an accident. The bike will not be covered, only the damage you do to others.
Are other coverages besides liability available?
Yes, besides liability coverage you can add Uninsured Motorist and Medical coverage for both you and your passenger.
If someone borrows my bike, are they covered?
No, your broad form policy cycle policy only is in force when you are the driver. Even if they have insurance that covers them to ride your bike, if the accident is serious, you as the owner of the bike could be held responsible for the injured parties damages and medical bills.