BroadForm, SR22 & Auto Insurance for Richland – Top Prices
Get Immediate proof of insurance Richland WA

Car Insurance
Selecting the very best auto insurance in Richland is the essential to keeping you, your household, and your cars & trucks safe in case of a collision or other vehicle damage.

Drivers License Insurance
Insure your license in Richland. Broad Form Insurance covers you to drive most any automobile. Owned or Not. Broadform is ideal if you own numerous automobiles or if you frequently use other people's automobiles.

SR22 Insurance
License suspended or revoked due to too many tickets, driving without insurance, or a DUI? You need to file an SR22 in Richland with the department of licensing.

Renters Insurance
Insure your 'stuff' around Richland if it is damaged by a fire or stolen. How much would you need to replace your electronics, furniture, clothing, etc. Satisfy your landlord requirement also!

Motorcycle Insurance
Insure your motorcycle in Richland from an accident, theft, or vandalism, along with any medical or liability coverage that you might need after a wreck.

Mexico Insurance
Traveling to Mexico? Get Mexico budget car insurance for a day, a week, or even a full year if you travel back and forth to Mexico frequently.
Finest Insurance Coverage Quotes for Richland
Do you feel like you are paying too much for your insurance? Possibilities are you may be. That is why so many drivers in Richland trust Mid-Columbia Insurance with their insurance needs.
Our expert representatives can help you look for the coverage you want at a rate you can manage.
Our customers come to us for the great rates however stay because of the high quality service we deliver. Check out for yourself what everybody is saying (our Google Reviews) and make the switch to Mid-Columbia Insurance.
Let us help you discover the least expensive cars and truck insurance, broad form aka drivers license insurance, SR22 insurance, RV insurance, renter's insurance, and home owners insurance.
About Richland
Richland () is a city in Benton County in the southeastern part of the State of Washington, at the confluence of the Yakima and the Columbia Rivers. As of the 2010 census, the city's population was 48,058. July 1, 2019, estimates from the Census Bureau put the city's population at 58,225. Along with the nearby cities of Pasco and Kennewick, Richland is one of the Tri-Cities, and is home to the Hanford nuclear site.
For centuries, the village of Chemna stood at the mouth of the current Yakima River. Today that village site is called Columbia Point. From this village, the Wanapum, Yakama and Walla Walla Indians harvested the salmon runs entering the Yakima River. Captain William Clark of the Lewis and Clark Expedition visited the mouth of the Yakima River on October 17, 1805.
In 1904–1905, W.R. Amon and his son Howard purchased 2,300 acres (9 km2) and proposed a town site on the north bank of the Yakima River. Postal authorities approved the designation of this town site as Richland in 1905, naming it for Nelson Rich, a state legislator and land developer. In 1906, the town was registered at the Benton County Courthouse. It was incorporated on April 28, 1910, as a Washington Fourth Class City.
Source: Richland, Washington in Wikipedia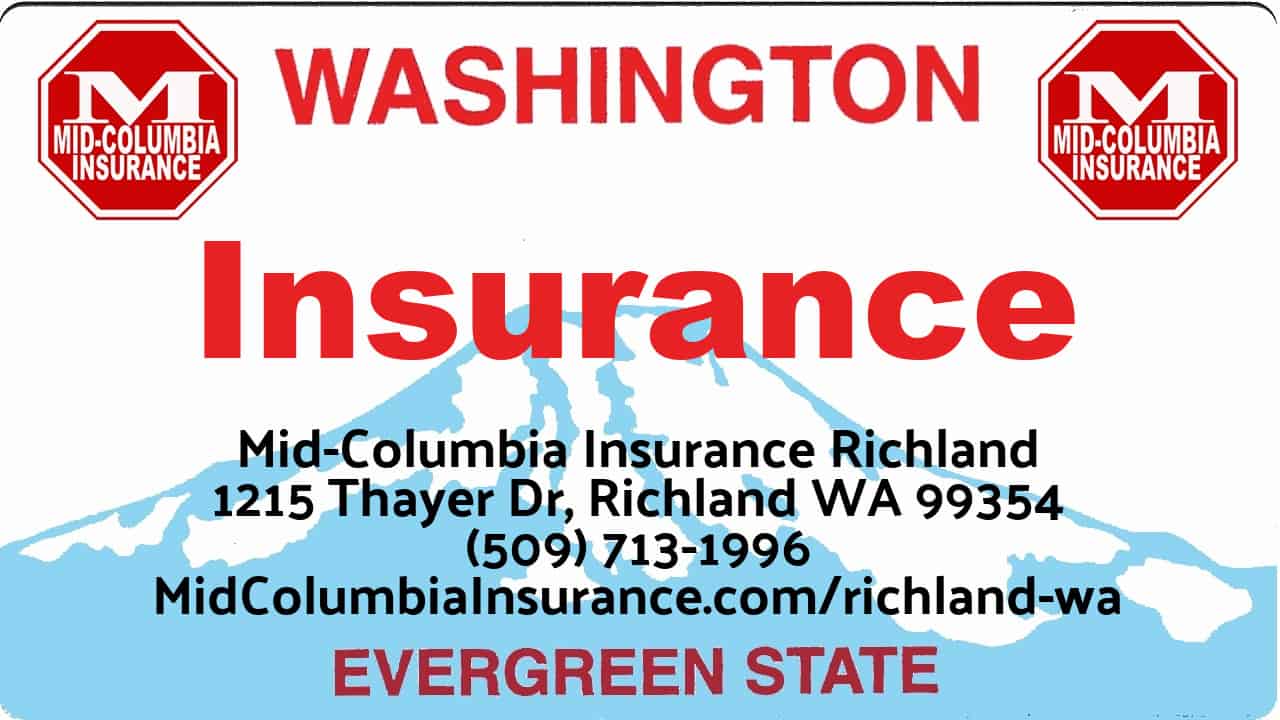 Love this Company they are great people and very helpful.. Thanks Gary

Kyle is a really pleasant person to deal with, we sorted out the insurance forms in minutes.
Highly recommended

Daisy was super helpful and answered all my questions. Was able to get started and call back a week later and pick up right where I left off.
Top Places to See Around Richland
Porter's Real Barbecue
Barbeque
+15099429590
1092 George Washington Way, Richland, WA 99352
El Porton Tricities
Mexican
+15094911276
1301 Aaron Dr, Richland, WA 99352
Greek Islands Cuisine
Greek, Pizza
+15096282900
600 Gage Blvd, Richland, WA 99352
LU LU Craft Bar + Kitchen
Bars, Breakfast & Brunch, American (Traditional)
+15097137880
606 Columbia Point Dr, Richland, WA 99352
Other Richland Attractions