Serving policyholders since 1920
National General Insurance, also known as "NatGen," traces its insurance roots back to 1920, the early days of the automobile. The company was formerly known as GMAC Insurance and was recently acquired by Allstate.
Today, through independent agents such as Mid-Columbia Insurance in Washington state, National General offers insurance coverage to help protect your cars, recreational vehicles, and mobile homes.
As a National General Insurance Agent in Washington State, we know you have many choices for insurance. We'll help you understand your auto insurance coverage and options. Call (509)783-5600 or request a quote online for National General Insurance Quotes anywhere in Washington state.
---
National General Car Insurance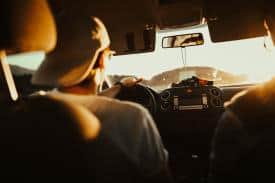 Available Features
Accident Free Discount
Paid-in-Full Discount that reduces your premium when you pay up front and in full.
Multi-Vehicle Discount that saves you money when you insure more than one vehicle with us.
55+ Safe Driver Discount for completing a defensive driving course (in certain states) or having OnStar.
RVs and Autos on One Convenient Policy which can earn you a multi-vehicle discount of up to 20%. And if your RV and auto are ever involved in the same covered accident, you'll only be responsible for one deductible, not both!
Available Riders
National General RV Insurance
As America's RV Insurance Specialist, National General Insurance offers the full-featured protection that lets you hit the open road with your family, without reservations.
National General takes pride in providing the specialized RV insurance coverages that ordinary auto insurance doesn't provide. They understand the RV lifestyle, and have designed features and benefits to give you security, flexibility, and affordability. And if you do need to make a claim, National General has knowledgeable RV claims professionals to ensure your complete satisfaction.
Through National General, we deliver value and service that go far beyond the basics. We know that RVs deserve special attention and so do the people who drive them.
National General Mobilehome Insurance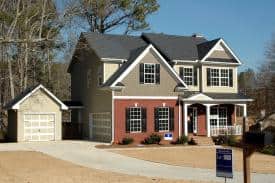 Your home is likely one of your largest investments. You can trust the insurance professionals at Mid-Columbia Insurance and National General Insurance to make sure you are protected.
Available Features
Extended Dwelling Replacement Cost
Replacement cost for personal property
Additional Living Expenses
Identity Recovery
Valuable Articles (Fine Art & Jewelry)
Mid-Columbia Insurance: Your National General Agency in Washington State
Mid-Columbia Insurance is proud to partner with National General Insurance for clients in the entire state of Washington. If you want a quote, call (509)783-5600 or request a quote online. Our job is to get you the coverage you want at a price you can afford.