BroadForm, SR-22 & Car Insurance for Union Gap – Affordable Rates
Get Instant evidence of insurance coverage Union Gap WA

Car Insurance
Choosing the best automobile insurance in Union Gap is the crucial to keeping you, your family, and your cars safe in case of an accident or other vehicle damage.

Drivers License Insurance
Get insurance on your drivers license in Union Gap. Broad Form Insurance covers you to drive most any vehicle. Owned or Not. Broadform is best if you own numerous vehicles or if you often borrow other people's automobiles.

SR-22 Insurance
Has your license been suspended or revoked due to too many tickets, a DUI, or driving without insurance? You need to file an SR22 in Union Gap with the department of licensing.

Renters Insurance
Insure your 'stuff' near Union Gap if it is damaged by a fire or stolen. What would it cost you to replace your clothing, electronics, furniture, etc. Satisfy the landlord's insurance requirement also!

Motorcycle Insurance
Protect your bike in Union Gap from vandalism, theft, or an accident, along with any medical or liability coverage that you would require after an accident.

Mexico Insurance
Driving to Mexico? Get Mexico reasonable car & truck insurance coverage for a day, a week, or even a full year if you travel back and forth to Mexico frequently.
Low-Cost Insurance Coverage Quotes for Union Gap
Do you feel like you are paying a bit much for your insurance? Chances are you could be. That's why many individuals in Union Gap trust Mid-Columbia Insurance with their insurance needs.
Our expert representatives can help you get the coverage you desire at a price you can manage.
Our customers come to us for the great rates however stay for the excellent service we provide. Check out for yourself what everyone is talking about (our Google Reviews) and make the switch to Mid-Columbia Insurance.
Let us help you choose the least expensive vehicle insurance, broad form aka driver's license insurance, SR-22 insurance, recreational vehicle insurance, renters insurance, and home owner insurance.
About Union Gap
Union Gap is a city in Yakima County, Washington, United States. As of the 2010 census, the city population was 6,047. Union Gap has become the retail hub for the entire Yakima Valley as a result of Valley Mall and other thriving businesses being located here. Part of the city is part of the Yakama Nation.
The city of Union Gap was originally named Yakima City and was officially incorporated on November 23, 1883. When bypassed by the Northern Pacific Railroad in December 1884, over 100 buildings were moved with rollers and horse teams to the nearby site of the depot. The new city was dubbed North Yakima. In 1918 North Yakima was changed to simply Yakima, and the original town to the south was named Union Gap.
Union Gap is located at 46°33′30″N 120°29′26″W / 46.55833°N 120.49056°W / 46.55833; -120.49056 (46.558237, -120.490566).
Source: Union Gap, Washington in Wikipedia

Love this Company they are great people and very helpful.. Thanks Gary

Kyle is a really pleasant person to deal with, we sorted out the insurance forms in minutes.
Highly recommended

Daisy was super helpful and answered all my questions. Was able to get started and call back a week later and pick up right where I left off.
Best Places to Visit Near Union Gap
Los Hernandez Tamales
Mexican
+15094576003
3706 Main St, Union Gap, WA 98903
Cowiche Canyon Kitchen & Icehouse Bar
American (Traditional), Bars
+15094572007
202 E Yakima Ave, Yakima, WA 98901
Miner's Drive-In Restaurant
American (Traditional)
+15094578194
2415 S 1st St, Yakima, WA 98903
Nino's Mexican Grill
Mexican
+15094520318
1601 E Washington Ave, Yakima, WA 98903
Union Gap Attraction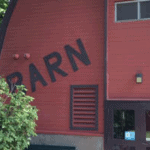 A huge 74-acre park in offering opportunities for group picnicking, soccer, basketball, tennis, volleyball, and horseshoes. Other facilities include 2 buildings available for rental for large group gatherings such as weddings, a BMX Track, a 4-H Ropes...