BroadForm, SR-22 & Auto Insurance for Spokane – Cheap Quotes
Get Immediate proof of insurance Spokane WA

Car Insurance
Picking the best car insurance in Spokane is the crucial to keeping you, your family, and your autos safe in the event of a wreck or other vehicle damage.

Drivers License Insurance
Get insurance on your drivers license in Spokane. Broadform Insurance covers you to drive most any vehicle. Owned or Not. Broadform is best if you own a number of vehicles or if you frequently use other people's vehicles.

SR 22 Insurance
Has your license been suspended or revoked because of a DUI, driving without insurance, or too many tickets? You need to file an SR22 in Spokane with the department of licensing.

Renters Insurance
Protect your 'stuff' near Spokane if it is stolen or damaged by a fire. How much would it cost to replace your clothing, electronics, furniture, etc. Satisfy your landlord's insurance requirement also!

Motorcycle Insurance
Protect your bike near Spokane from theft, an accident, or vandalism, along with any liability or medical coverage that you might require after an accident.

Mexico Insurance
Traveling to Mexico? Get Mexico low-priced vehicle insurance coverage for a day, a week, or even a full year if you travel back and forth to Mexico frequently.
Finest Insurance Prices for Spokane
Do you feel you're paying far too much for your insurance coverage? Chances are you could be. That's why numerous individuals in Spokane trust Mid-Columbia Insurance with their insurance coverages.
Our licensed representatives can help you get the coverage you want at a rate you can manage.
Our customers come to us for the savings however stay because of the top quality service we deliver. Find out for yourself what everyone is talking about (our Google Reviews) and make the switch to Mid-Columbia Insurance.
Let us help you discover the cheapest automobile insurance, broadform aka drivers license insurance, SR-22 insurance, recreational vehicle insurance, renter's insurance, and home owner's insurance.
About Spokane
Spokane ( spoh-KAN) is a city in and the county seat of Spokane County, Washington, United States. It is located in eastern Washington state along the Spokane River adjacent to the Selkirk Mountains and west of the Rocky Mountain foothills, 92 miles (148 km) south of the Canada–U.S. border, 18 miles (30 km) west of the Washington–Idaho border, and 279 miles (449 km) east of Seattle along Interstate 90.
Spokane is the economic and cultural center of the Spokane metropolitan area, the Spokane–Coeur d'Alene combined statistical area, and the Inland Northwest. Known as the birthplace of Father's Day, its official nickname is the "Lilac City". A pink double flower cultivar of the common lilac, known as Syringa vulgaris 'Spokane', is named for the city. The city and the wider Inland Northwest area are served by Spokane International Airport, 5 miles (8 km) west of downtown Spokane. According to the 2010 Census, Spokane had a population of 208,916, making it the second-largest city in Washington, and the 100th-largest city in the United States. In 2019, the United States Census Bureau estimated the city's population at 222,081 and the population of the Spokane Metropolitan Area at 573,493.
The first people to live in the area, the Spokane tribe (their name meaning "children of the sun" in Salishan), lived off plentiful game. David Thompson explored the area with the westward expansion and establishment of the North West Company's Spokane House in 1810. This trading post was the first long-term European settlement in Washington. Completion of the Northern Pacific Railway in 1881 brought settlers to the Spokane area. The same year it was officially incorporated as a city under the name of Spokane Falls (it was reincorporated under its current name ten years later). In the late 19th century, gold and silver were discovered in the Inland Northwest. The local economy depended on mining, timber, and agriculture until the 1980s. Spokane hosted the first environmentally themed World's Fair at Expo '74.
Source:
Spokane, Washington
in Wikipedia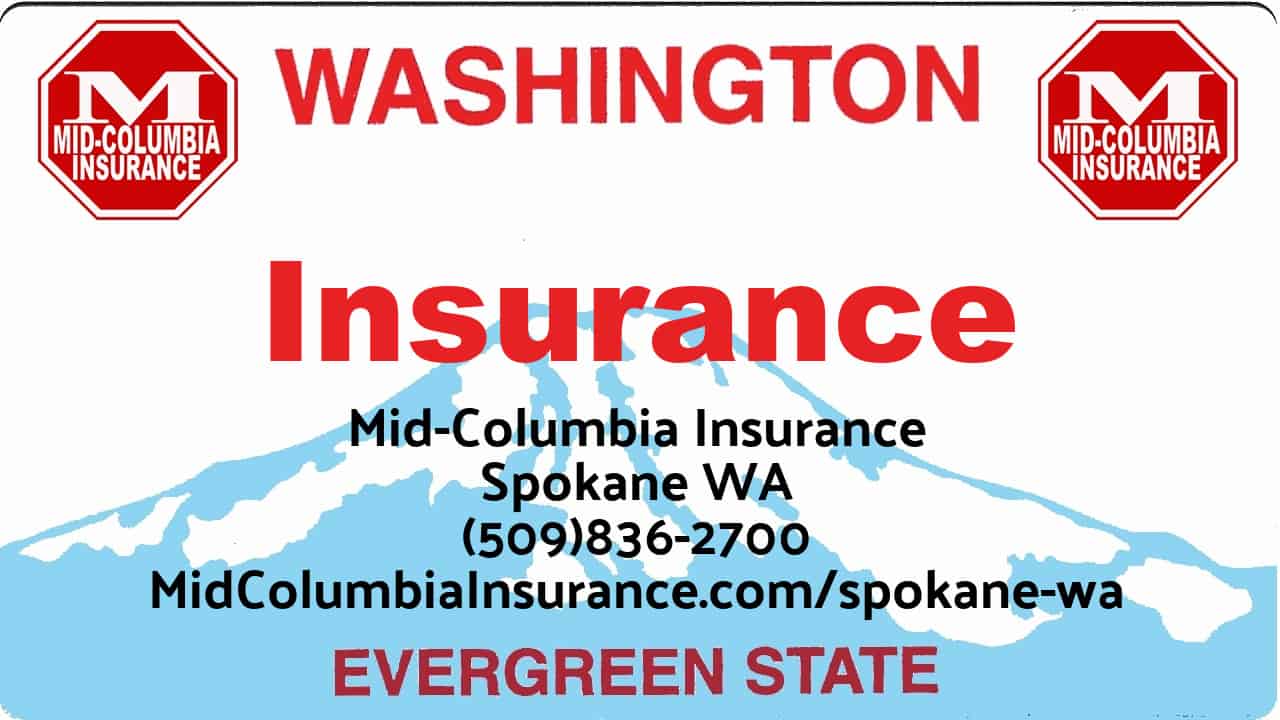 Love this Company they are great people and very helpful.. Thanks Gary

Kyle is a really pleasant person to deal with, we sorted out the insurance forms in minutes.
Highly recommended

Daisy was super helpful and answered all my questions. Was able to get started and call back a week later and pick up right where I left off.
Best Things to Do Near Spokane
Wild Sage Bistro
American (New), Cocktail Bars, Gluten-Free
+15094567575
916 W 2nd Ave, Spokane, WA 99201
Frank's Diner
Diners, Breakfast & Brunch, Sandwiches
+15097478798
1516 W 2nd Ave, Spokane, WA 99204
The Flying Goat
Bars, Gastropubs, Pizza
+15093278277
3318 W Northwest Blvd, Spokane, WA 99205
Mizuna
American (New), Vegan, Cocktail Bars
+15097472004
214 N Howard St, Spokane, WA 99201