Kennewick Insurance Agency for Broad Form, SR22, Car, Home, Renters, and Life near 99336, 99337 & 99338
Get Instant Proof of Insurance in Kennewick
Kennewick Car Insurance
Get the right auto insurance in Kennewick & keep you and your car safe on the road in the event of an accident or other vehicle damage.
Kennewick Drivers License Insurance
Broad Form Insurance in Kennewick covers you to drive any car. Owned or Not. Perfect if you own several cars or you frequently borrow cars and want to make sure you are covered.
Kennewick SR22 Insurance
Get your license back! Is your license suspended or revoked as the result of too many tickets, a DUI, or driving without insurance? If you need an SR22 in Kennewick, we can help.
Kennewick Renters Insurance
Protect your your property in Kennewick. If it is damaged by a fire or stolen, how much would you need to replace it all? Also satisfy your landlord!
Kennewick Motorcycle Insurance
Insure your motorcycle in Kennewick today! Don't chance riding without insurance. Get the coverage you would need after accident.
Kennewick Mexico Insurance
Traveling to Mexico from Kennewick? Get Mexican car insurance for a day, a week, or even a full year if you travel back and forth to Mexico frequently.
Best Insurance Rates for You
Ever wonder why you're paying so much for your insurance in Kennewick? Maybe it is because you haven't called us? Quotes are free and only take a few minutes.
If you live in and around the 99336, 99337, or 99338 zip codes you can quickly start or compare your car insurance, motorcycle insurance, high-risk SR-22 insurance – even your home insurance and renters insurance. Let us help you save money today on all your insurance needs. Join the thousands of satisfied customers who have made the move to Mid-Columbia Insurance.
Sure, you could call AllStateFarmers and get a quote from each or go online and get a quote from Flo at Progressive or the Gecko at Geico but why not see what kind of deal our professional insurance services finders can do for you?
The days of paying too much for insurance in Kennewick are over and let us help you get the best rate for your home insurance or renters insurance. Call us or visit our office and start saving on your insurance today!
About Kennewick, Washington
Kennewick is located in Benton County in the southeastern part of Washington state, situated along the southwest bank of the Columbia River just southeast of the confluence with the Yakima River and across from the confluence with the Snake River.
Kennewick along with Pasco and Richland are collectively known as the "Tri-Cities." The area has an arid desert climate with only about 6 inches of rain during the year. The economy is bolstered by agriculture including wheat, potatoes, grapes, apples, and corn. The area has a thriving wine industry.
Kennewick serves as the primary retail business center for southeast Washington with the Columbia Center Mall and the other retail outlets nearby.
History of Kennewick
Lewis and Clark came to the area in the early 1800s, finding a significant Indian population. Nearly a century later, Kennewick had 30 businesses with a population of nearly 350 residents and was known for its spring crops which benefited from the areas mild winters. Apple and cherry orchards were plentiful and a decade later Concord grapes had become a common crop.
In 1943, the Hanford Nuclear Reservation, roughly nine miles northwest of Kennewick, was built as part of the World War II secret war effort to produce the plutonium for the Fat Man atomic bomb used to attack Nagasaki. Richland, immediately south of Hanford could not handle the influx of workers so many commuted from Kennewick. As Hanford's purpose has evolved over the years, the site has had a tremendous influence on the area's economy and remains a major employer for all three cities.
ZIP codes: 99336, 99337, 99338
Area code: 509
Sources:
Kennewick Local Attractions
Kennewick Wineries

Farmhand Winery
101 W 10th Ave, Kennewick, WA 99336
d's Wicked Cider/Sun River Vintners
9312 W 10th Ave, Kennewick, WA 99336
Palencia Wine Co. & Monarcha Winery
421 E Columbia Dr, Kennewick, WA 99336
Bartholomew Winery
421 E Columbia Dr, Kennewick, WA 99336
Powers Winery
1106 N Jurupa St, Kennewick, WA 99338
Badger Mountain Winery
1106 N Jurupa St, Kennewick, WA 99338
Contact Info
Mid-Columbia Insurance Agency – Kennewick
8601 W Clearwater Ave

, Ste A


Kennewick

,

WA

99336




(509) 783-5600

https://midcolumbiainsurance.com/wp-content/uploads/2015/05/MCI_Stop_transp.png
$-$$
Hours:
Monday thru Friday:  9:00am to 5:30pm
Saturday: 11:00am to 3:00pm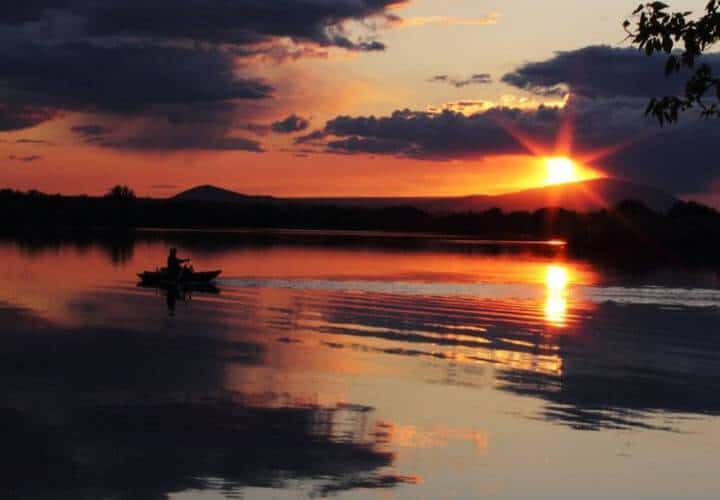 Kennewick New Car Dealerships
Kennewick Used Car Dealerships
Kennewick Motorcycle Dealerships
Ridenow Powersports
3305 W 19th Ave, Kennewick, WA 99338
Rattlesnake Mountain Harley Davidson
3305 W 19th Ave, Kennewick, WA 99338
J & R MOTORSPORTS
1 E 1st Ave, Kennewick, WA 99336
Classic Moto Works
504 E 1st Ave, Kennewick, WA 99336
Kennewick DUI Lawyers
Johnson & Johnson Law Firm
7035 W Clearwater Ave suite 210, Kennewick, WA 99336
Azure Law Office, PLLC
7135 W Hood Pl #6704, Kennewick, WA 99336
Walker Heye Meehan & Eisinger, PLLC
1333 Columbia Park Trail #220, Richland, WA 99352
Clearwater Law Group
5205 W Clearwater Ave, Kennewick, WA 99336
Jensen Law Office
7014 W Okanogan Pl, Kennewick, WA 99336
Mendoza Law Office, P.S.
7135 W Hood Pl, Kennewick, WA 99336
Rodriguez Interiano Hanson & Rodgers, PLLC
7502 W Deschutes Pl, Kennewick, WA 99336
Celski Law Firm
6725 W Clearwater Ave, Kennewick, WA 99336
Karen C. Koehmstedt, Attorney at Law, P.S.
6601 W Deschutes Ave, Kennewick, WA 99336
Kennewick Ignition Interlock
LifeSafer Ignition Interlock
525 N Edison St Ste 102, Kennewick, WA 99336
Smart Start Ignition Interlock
6223 West Deschutes Avenue Bldg D 416, Kennewick, WA 99336

Daisy Montejano was a huge help in getting both my vehicles insured and with adding a driver. She took her time explaining my options and finding me the best deal. I am happy to have her help with all my insurance needs!

This is the best company to go through for your insurance and agent Hope went out of her way to advocate for me. Ask for her when you go in there, She is amazing.

I needed insurance for my RV and I called and talk to Gary he is an awesome guy very infomercial and has a really positive upbeat attitude and really enjoys helping people and making sure they get what the want and need for the best rates