Clover Island Lighthouse – Kennewick WA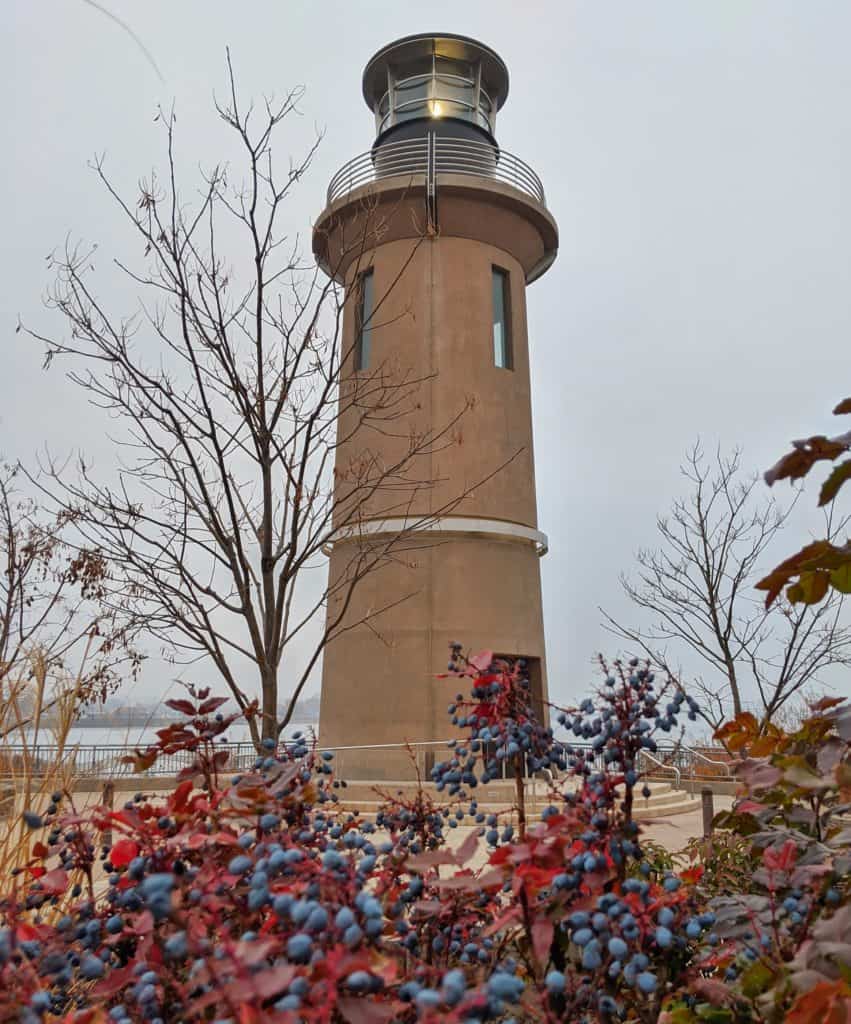 The Clover Island Lighthouse is a fully functional lighthouse that stands 62′ tall on the west end of Clover Island. It was built in 2010 as the focal point of the revitalization project of Kennewick's Historic Waterfront District on the bank of the Columbia River between the Blue Bridge and the Cable Bridge which connect Kennewick with Pasco.
The structure is the only fully functioning lighthouse on the Columbia River and was the first lighthouse built in the U.S. since 1962 when the Charleston Lighthouse was built in South Carolina, almost 50 years earlier. It is a U.S. Coast Guard-approved Private Aid to Navigation (PATON). The lighthouse tower houses a solar-powered white LED beacon that flashes every four seconds.
Surrounding the Clover Island Lighthouse is the 15,000-square-foot Lighthouse Plaza featuring colored and stamped concrete to emulate a light beacon emanating from the tower.
The plaza is a destination for walking, strolling, biking, wildlife viewing, and just enjoying the river's scenic beauty including gorgeous sunsets. Beautiful landscaping, benches, and seating walls provide quiet places to enjoy the waterfront.
Other Kennewick Attractions