Broad Form, SR22 & Auto Insurance for Moses Lake – Top Rates
Get Instant proof of insurance Moses Lake WA


Drivers License Insurance
Get insurance on your license in Moses Lake. BroadForm Insurance covers you to drive any vehicle. Owned or Not. Broadform is perfect if you own a number of cars or if you regularly borrow other people's vehicles.

SR22 Insurance
License suspended or revoked due to driving without insurance, a DUI, or too many tickets? You need to file an SR22 in Moses Lake with the department of licensing.

Renters Insurance
Protect your belongings near Moses Lake if it is stolen or destroyed by a fire. What would it cost you to replace your electronics, clothing, furniture, etc. Satisfy the landlord requirement too!

Motorcycle Insurance
Protect your motorcycle near Moses Lake from an accident, vandalism, or theft, along with any medical or liability coverage that you might need after an accident.

Mexico Insurance
Driving to Mexico? Get Mexican affordable vehicle insurance coverage for a day, a week, or even a full year if you travel back and forth to Mexico frequently.
Finest Insurance Quotes for Moses Lake
Do you feel like you're paying an excessive amount for your insurance? Likelihood is you could be. That is why many individuals in Moses Lake trust Mid-Columbia Insurance with their insurance needs.
Our qualified representatives can help you choose the protection you want at a cost you can manage.
Our clients choose us for the cost savings however remain for the quality service we deliver. Find out for yourself what everyone is talking about (our Google Reviews) and make the switch to Mid-Columbia Insurance.
Let us help you get the most inexpensive auto insurance, broad form aka driver's license insurance, SR22 insurance, recreational vehicle insurance, renters insurance, and home owner insurance.
About Moses Lake
Moses Lake is a city in Grant County, Washington, United States. The population was 20,366 as of the 2010 census. Moses Lake is the largest city in Grant County. The city anchors the Moses Lake Micropolitan area, which includes all of Grant County and is part of the Moses Lake-Othello combined statistical area.
Moses Lake, on which the city lies, is made up of three main arms over 18 miles (29 km) long and up to one mile (1.6 km) wide. It is the largest natural body of fresh water in Grant County and has over 120 miles (190 km) of shoreline covering 6,500 acres (2,600 ha). Before it was dammed in the early 1900s and then incorporated into the Columbia Basin Project, Moses Lake was a smaller shallow lake. To the south of the town is the Potholes Reservoir and the Columbia National Wildlife Refuge that has a number of seep lakes and vast amounts of migratory birds and other fauna natural to the area.
Before the construction of Grand Coulee Dam on the Columbia River in 1941 and Moses Lake Army Air Base in 1942 the area was largely barren. Native Americans knew the area as Houaph, which meant willow. Chief Moses was leader of the Sinkiuse tribe from 1859 to 1899, and was forced to negotiate with white settlers who began to settle in the area in the 1880s. Under pressure from the government, Chief Moses traded the Columbia Basin land for a reservation that stretched from Lake Chelan north to the Canada–US border. The government later traded again for what is now the Colville Indian Reservation.
Source: Moses Lake, Washington in Wikipedia

Love this Company they are great people and very helpful.. Thanks Gary

Kyle is a really pleasant person to deal with, we sorted out the insurance forms in minutes.
Highly recommended

Daisy was super helpful and answered all my questions. Was able to get started and call back a week later and pick up right where I left off.
Top Places to Visit By Moses Lake
Michael's Market & Bistro
Delis, Specialty Food
+15097654177
221 W Broadway Ave, Moses Lake, WA 98837
Michaels on the Lake
Wine Bars, Seafood, Steakhouses
+15097651611
910 W Broadway Ave, Moses Lake, WA 98837
Tacos El Rey Taqueria
Mexican
+15098551741
1571 Yonezawa Blvd, Moses Lake, WA 98837
Pho Saigon Restaurant
Vietnamese
+15097651233
115 W 3rd Ave, Moses Lake, WA 98837
Moses Lake Attraction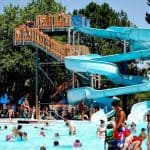 Surf n' Slide Water Park in Moses Lake is the region's premier outdoor water park. This family-oriented facility is designed for swimmers of all ages and abilities and offers many activities. The sun shines almost every day and the weather is warm mos...