The Person Responsible for the Insurance Policy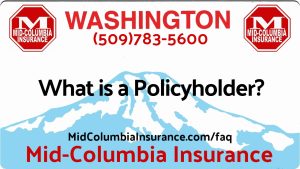 A policyholder is the person who owns an insurance policy. When you purchase car insurance, you become the policyholder. This means you are in charge of the policy and responsible for making sure the premium payments are made on time.
As the policyholder, you can make changes to the policy, such as adding additional drivers or adjusting the coverage. You are also the one who can cancel the policy if needed.
The insurance company will consider the policyholder to be the main contact for anything related to the policy. They will send bills and other notifications to the mailing and email address of the policyholder.
Difference Between Policyholder and Listed Driver
The policyholder has full control over the policy but a listed driver is simply covered to drive the car. They cannot modify the insurance plan.
An insurance policy may have more than one policyholder, such as spouses who co-own a policy. However, there can also be other drivers covered under the policy who are not policyholders. These are known as listed drivers.
For example, children and other family members who drive the car may be listed as additional drivers on your policy. But they are not policyholders, so they cannot make changes to the coverage.
Steps to Choosing Coverages as a Policyholder
When buying car insurance as the policyholder, you will be the one responsible for selecting which coverages to include. Common options are:
Liability coverage to pay for injury or damage that you cause to others while driving.
Uninsured Motorist covers if you are in an accident with a driver who does not have any liability insurance, or is underinsured.
Personal Injury Protection to cover medical expenses for you and passengers after an accident, regardless of fault.
Comprehensive coverage for damage from theft, vandalism, or weather.
Collision coverage to pay for repairs or replacement of your vehicle after an accident.
Review the options carefully and choose the coverages that meet your needs and fit your budget. The policyholder must make sure adequate protection is in place.
Mid-Columbia Insurance – Your Trusted Insurance Agent
Call our independent insurance agent professionals today at (509)783-5600 or click "Get a Quote" to request an insurance quote today. At Mid-Columbia Insurance, Get the coverage you want at a price you can afford!