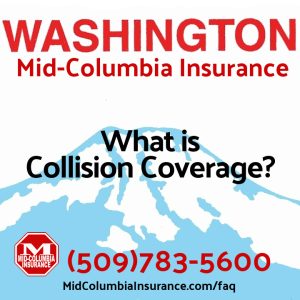 Collision coverage is an important type of car insurance that pays to repair or replace your vehicle if it's damaged in an accident with another car or object. Here's what you need to know about collision coverage:
What Collision Coverage Pays For
Collision coverage pays for damage to your vehicle caused by an accident involving another car, object, or animal. For example, if you collide with another vehicle, a tree, or a fence, collision coverage will pay to repair or replace your car.
Collision coverage is optional, but it's a good idea for most drivers. Without it, you'd have to pay out of pocket for repairs or replacement costs if your car is damaged in an accident.
How Much Collision Coverage Costs
The cost of collision coverage depends on factors like the make, model, and age of your vehicle. Sports cars and luxury vehicles generally cost more to insure than standard cars. Newer cars cost more than older cars to insure.
In addition, your driving record, location, deductible amount, and other factors affect your collision premium. On average, adding collision coverage costs $150-$500 extra per year.
Collision Deductible
Collision coverage has a deductible, usually $500-$1,000. The deductible is the amount you pay out of pocket before your insurance coverage kicks in.
So if you have a $1,000 deductible and the repair estimate is $3,000, you pay the first $1,000 and your insurance pays the remaining $2,000. Higher deductibles lower your premium but mean more money out of pocket per claim.
When Collision Coverage Applies
Collision coverage applies when your vehicle collides with another car, object, or animal. It also applies if your car flips over or crashes without hitting anything (like skidding off the road).
Collision coverage follows your car. So you'll be covered while driving your vehicle, and other people will be covered while driving your car with your permission.
Conclusion
In summary, collision coverage is important protection for your vehicle in case of an accident. Though optional, it gives you peace of mind that your car will be fixed or replaced if damaged. When shopping for car insurance, be sure to get a quote with and without collision to see if it's worth the cost for you.
Mid-Columbia Insurance – Your Trusted Insurance Agent
Call our independent insurance agent professionals today at (509)783-5600 or click "Get a Quote" to request an insurance quote today. At Mid-Columbia Insurance, Get the coverage you want at a price you can afford!